Miles Davis Kind of Blue meets Analogue Productions' UHQR, the pinnacle of high-quality vinyl!
Definitive limited run reissue Ultra High Quality Record!
45 RPM double LP release limited to 25,000 copies
Best-selling album in jazz history; mastered by Bernie Grundman from the original 3-track master tapes
Pressed at Quality Record Pressings using Clarity Vinyl®

Purest possible pressing and most visually stunning presentation and packaging!
Dream team of Davis, Adderley, Coltrane, Evans, Kelly, Chambers, Cobb make history
"Kassem's new edition-also stamped in an edition of 25,000 — is from the same master, pressed on the same type of vinyl (but not "hand pressed" this time, which actually results in greater pressing consistency, plus now there's a good chance everyone who orders will get their copy in a reasonable time period), packed in the same fancy box. The only difference is that the music is on two LPs, cut at 45rpm, meaning the grooves are much wider. All things equal, this should make for finer detail, an airier ambience, more lifelike sound generally. And that's what you get here. Take the passage from my Stereophile review and step it up a few notches: "finer touches...even more stunningly clear...still more layers...the ecstatic beauty..." Everything is more present, more brassy, woody, or metallic, depending on the instrument. There's a more palpable sense of a human being blowing through a mouthpiece, plucking a string, coaxing a keyboard, or tapping a snare drum. There is more of a sense that you are with the musicians in the studio. In short, take any account you've read-or any memory you treasure-of this album's sonic glories, and embellish every admiring adjective with more, more, better, better." — Music = 11/11; Sound = 11/11 Fred Kaplan, TrackingAngle.com. To read Kaplan's full review, click here.
Legends have a way of sticking around. If there was ever an album awaiting a high-fidelity, custom-pressed vinyl treatment of the level you now hold in your hands, it is Miles Davis' Kind of Blue. The top-selling jazz album of all time, it has been lauded, entered into "Best Of" lists and Halls of Fame, and universally acknowledged as a landmark recording — a five-track masterpiece of melancholy mood and melody.
It continues to be one of the most listened-to and studied recordings of all time, a required primer for many young musicians, and one of the most transcendent pieces of music ever recorded. Davis played trumpet sublime with his ensemble sextet featuring pianist Bill Evans, drummer Jimmy Cobb, bassist Paul Chambers, and saxophonists John Coltrane and Julian "Cannonball" Adderley with Wynton Kelly playing piano on "Freddy the Freeloader."
Now Analogue Productions, the audiophile in-house reissue label of Acoustic Sounds, Inc., together with Quality Record Pressings, is putting Kind of Blue where it belongs: the Ultra High Quality Record (UHQR) pressed on Clarity Vinyl with attention paid to every single detail of every single record.
The 200-gram records will feature the same flat profile that helped to make the original UHQR so desirable. From the lead-in groove to the run-out groove, there is no pitch to the profile, allowing the customer's stylus to play truly perpendicular to the grooves from edge to center. Clarity Vinyl allows for the purest possible pressing and the most visually stunning presentation. Every UHQR will be hand inspected upon pressing completion, and only the truly flawless will be allowed to go to market. Each UHQR will be packaged in a deluxe box and will include a booklet detailing the entire process of making a UHQR along with a hand-signed certificate of inspection. This will be a truly deluxe, collectible product.
For this 45 RPM 2LP edition we've set the bar for excellence higher. Lifelike distinct detail that was palpable enough in 33 1/3 RPM is holographic at 45. Four glorious sides of 200-gram vinyl from QRP, the best presser in the business, reduces distortion and high frequency loss as the wider-spaced grooves let your stereo cartridge track more accurately. There's also a 20-page booklet with updated session photos and liner notes by Robert Palmer and Ashley Kahn. Plus, we've included photos of legendary mastering engineer Bernie Grundman's mastering notes from this release.
Kind of Blue is more than Miles Davis's most enduring recording, it's a testament to Miles' experimental approach, drastically simplifying modern jazz by returning to melody unlike the chord complexity more often heard at the time. "The music has gotten thick," Davis complained in a 1958 interview for The Jazz Review. "... There will be fewer chords but infinite possibilities as to what to do with them." Kind of Blue is, in a sense, all melody — and atmosphere.
None of the musicians had played any of the tunes before heading into the first of two recording sessions in early spring of 1959. In fact Miles had written out the settings for most of them only a few hours before the session. Miles also stuck to his old recording procedure of having virtually no rehearsal and only one take for each tune.
Miles remained proud of the album, performing at least two of its tracks — "So What" and "All Blues" — for years after, until his musical path took him in a different direction.
History was on the side of Kind of Blue; it was born in 1959, at the peak of the golden age of high-fidelity, featuring innovations in studio equipment (magnetic tape, high-quality condenser microphones), matched by advancements in home audio reproduction (long-player records — LPs; high-end turntables, and other stereo components). Kind of Blue also benefited from Miles' being signed to the leading major record company of the day — Columbia Records, a part of the CBS media conglomerate. Columbia had the means and wisdom to invest in cutting edge recording technology, and their own professional recording studio.
A minor audio complication with Kind of Blue has been addressed with this UHQR edition. The motor on the studio's 3-track master recorder was running slowly the day of the album's first session. This speed issue affected the album's first three tracks, "So What," "Freddie Freeloader" and "Blue in Green," making them a barely perceptible quarter-tone sharp. Before now, it was only addressed in 1995 for the Classic Records edition and by Columbia Records — or their latter-day parent, Sony Music — on a CD reissue in the late '90s.
Sixty years have passed; this LP bridges that time span in the best way possible, struck from the master reel of Kind of Blue, free of speed issues and replete with all the instrumental detail, sonic environment and minimal noise. As we set out to make our UHQR series the world's best-sounding vinyl records, we have also used Clarity Vinyl, which is free of any carbon black pigment which might introduce surface noise. All-in-all this edition of Kind of Blue meets the highest audiophile standards and offers the truest sound for the most enjoyment.
Music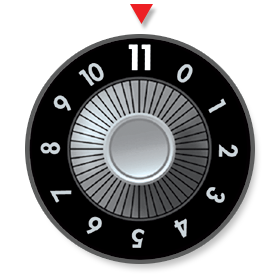 Sound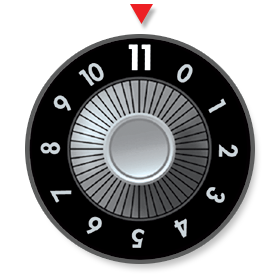 Ratings from TrackingAngle.com
| | |
| --- | --- |
| | Side A |
| | 1. So What |
| | Side B |
| | 1. Freddie Freeloader |
| | 2. Blue In Green |
| | Side C |
| | 1. All Blues |
| | Side D |
| | 1. Flamenco Sketches |
Room Design Service
Have the cost of your room design deducted from any equipment purchased
Installation Service
Ask our friendly team about our installation service
Visit Our Showroom
121 Brunswick St, Fortitude Valley, Brisbane QLD 4006